Contact Us
TEL:

+86-769-8550 0878
+86-769-8550 8638
+86-769-8550 9768

FAX:

+86-769-8519 9216
+86-769-8550 0868

ADD:

Baisha Sancun Industrial District, Humen, Dongguan, Guangdong, China, Zip Code 523912

Line:

13650461438

Contact:

Ms. Daisy Peng

E-mail:

wch3228@dgwch.cn

WeChat:

Daisypeng668

QQ:

3007356721

Skype:

daisypeng6166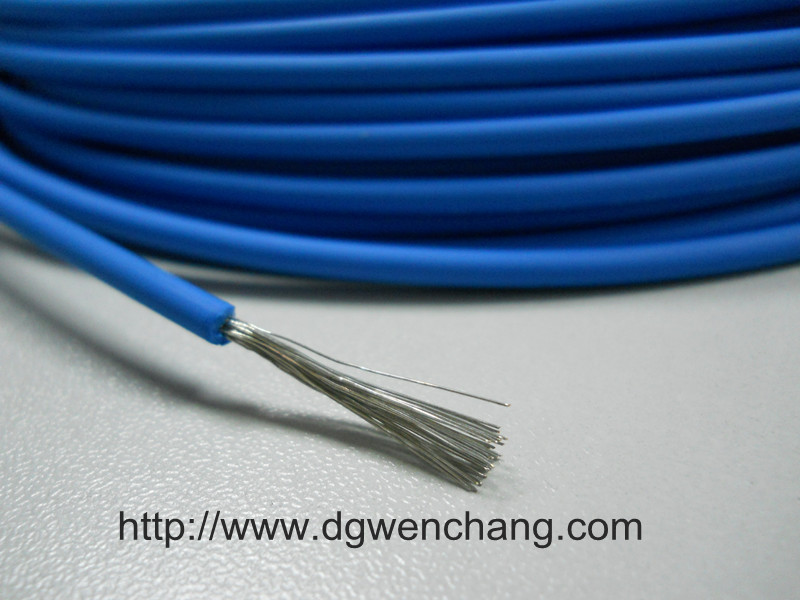 UL1581 Hook-up wire
PVC insulated hook-up wire
Product Description:
1) Tinned,annealed,stranded or solid copper conductor.
2) PVC insulation.
3) Rated temperature: 80°C. Rated voltage: 300volts.
4) Uniform thickness of wire to ensure easy stripping and cutting.
5) Passes UL VW-1&CSA FT1 vertical flame test.
6) Top coated conductor is avaiable.
Application:
Internal wiring of computers,office equipment and other electronic and electrical equipment.
UL Style& CSA Type

Conductor

Insulation Thickness

Overall Diameter

Standard Put-up

Conductor Resistance at 20℃

AWG

No/mm

mm

mm

Ft/coil

M/Coil

Ω/KM

UL1581 CSA AWM I A (Stranded)

18

34/0.18

0.4

2.1

2000

610

23.2

16

26/0.25

0.4

2.4

2000

610

14.6

15

33/0.25

0.4

2.6

2000

610

11.1

14

41/0.25

0.4

2.8

2000

610

8.96

13

52/0.25

0.4

3.1

1000

305

6.97

12

65/0.25

0.4

3.4

1000

305

5.64

11

83/0.25

0.4

3.7

1000

305

4.39

10

105/0.25

0.4

4.1

1000

305

3.55

UL1581 CSA AWM I A (Solid)

18

1/1.02

0.4

2

2000

610

22.2

16

1/1.29

0.4

2.25

2000

610

14

15

1/1.45

0.4

2.35

2000

610

10.8

14

1/1.63

0.4

2.65

2000

610

8.78

13

1/1.83

0.4

2.9

2000

610

6.82

12

1/2.05

0.4

3

1000

305

5.53

11

1/2.3

0.4

3.3

1000

305

4.3

10

1/2.58

0.4

3.6

1000

305

3.48