Contact Us
TEL:

+86-769-8550 0878
+86-769-8550 8638
+86-769-8550 9768

FAX:

+86-769-8519 9216
+86-769-8550 0868

ADD:

Baisha Sancun Industrial District, Humen, Dongguan, Guangdong, China, Zip Code 523912

Line:

13650461438

Contact:

Ms. Daisy Peng

E-mail:

wch388@dgwch.cn

WeChat:

Daisypeng668

QQ:

3007357588

Skype:

daisypeng6166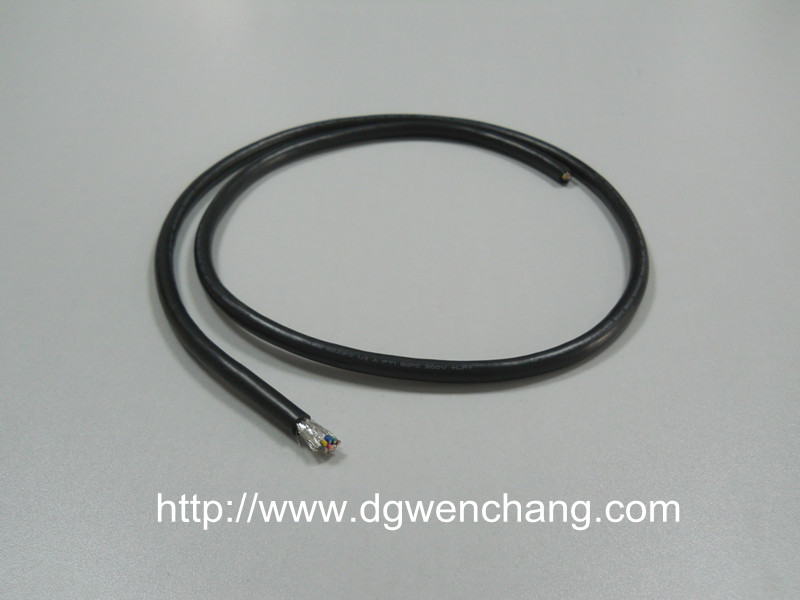 UL20080 Low Voltage Computer Cable
Product Description:
1) Tinned, annealed, stranded or solid copper conductor.
2) PVC insulation.
3) Rated temperature: 60°C,80°C,90°C or 105°C.
4) Rated voltage: 30Volts.
5) Uniform thickness of wire to ensure easy stripping and cutting.
6) Passes UL VW-1 & CSA FT1 vertical flame test.
7) Executed standard: UL758, UL1581, CSA22.2.
Applications:
1) For use in internal wiring of appliances, computer.
UL Style

& CSA Type

P

itch

Conductor

Insulation

Stand

ard

Put-up

Conductor
Resistance at 20℃
C

ores

S

ize

C

onstroction

Thickness

Overall
Di

a

meter

m

m

No

AWG

No/mm

mm

mm

F

t/coil

M

/Coil

Ω/

KM

UL

20080




(Stranded)

1.3

2

28

7/0.127

0.41

1.3×2.6

1000

305

239.00

1.3

3

28

7/0.127

0.41

1.3×3.9

1000

305

239.00

1.3

4

28

7/0.127

0.41

1.3×5.2

1000

305

239.00

1.3

5

28

7/0.127

0.41

1.3×6.5

1000

305

239.00

1.3

6

28

7/0.127

0.41

1.3×7.8

1000

305

239.00

1.3

7

28

7/0.127

0.41

1.3×9.1

1000

305

239.00

1.3

8

28

7/0.127

0.41

1.3×10.4

1000

305

239.00

1.3

9

28

7/0.127

0.41

1.3×11.7

1000

305

239.00

1.3

10

28

7/0.127

0.41

1.3×13.0

1000

305

239.00

1.3

11

28

7/0.127

0.41

1.3×14.3

1000

305

239.00

1.3

12

28

7/0.127

0.41

1.3×15.6

1000

305

239.00